María José Buzeta
Founder & Teacher
Vinyasa Flow, Yin Yoga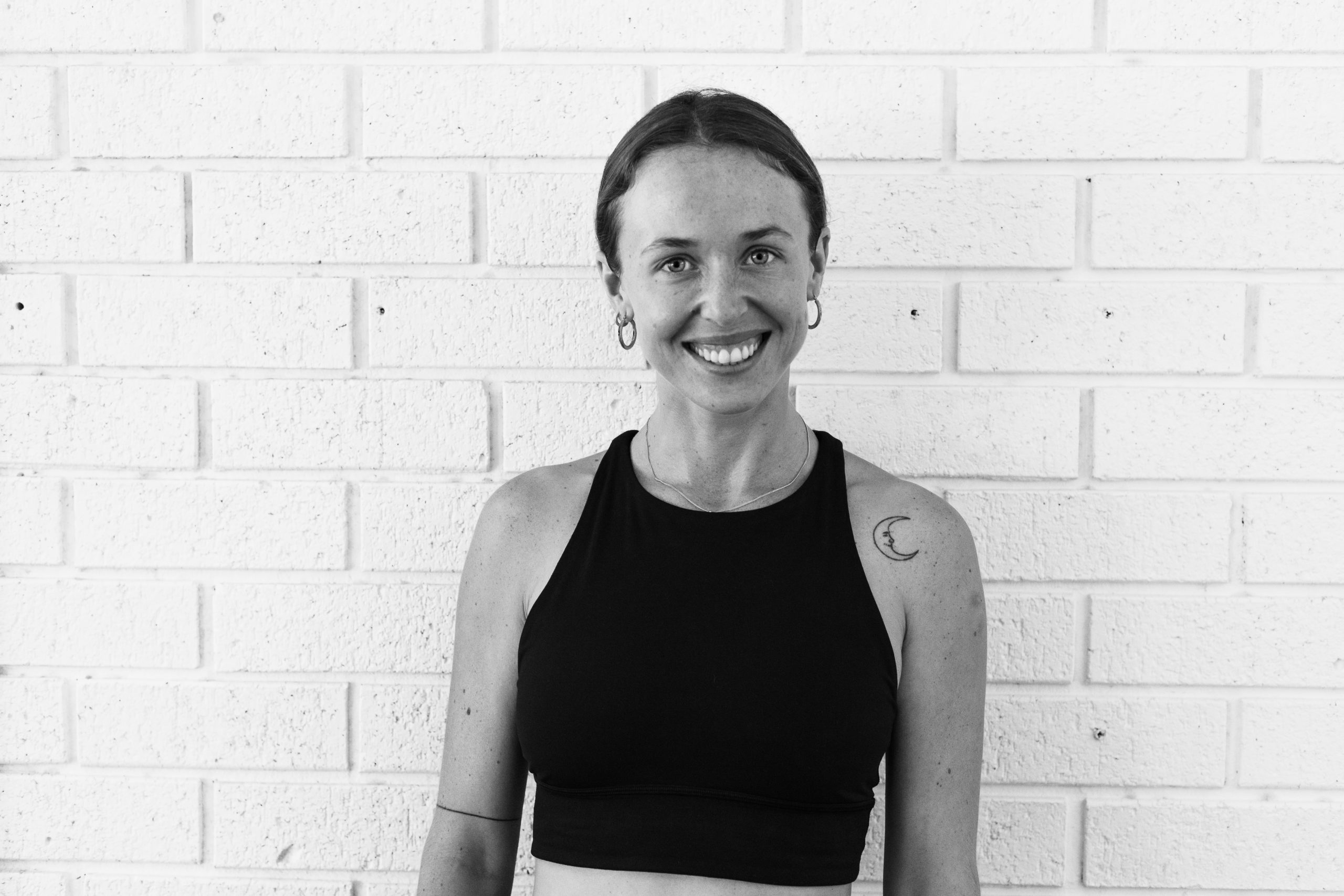 Santiago, Chile
"After many years of casually practicing yoga, at the age of 25 I finally connected with the real meaning that yoga had for me, a practice that would teach me how to be present, balanced and connected with myself while nourishing my body and calming my mind.
In 2016 my travels led me to Australia and then Bali where I did my first teacher training, discovering that I wanted to share this practice… but I wasn't yet ready to return home. I moved to Australia and found this little paradise, Exmouth. My love grew for the ocean, the abundant wildlife and the relaxed pace of life, so I decided that this was the place to fulfill my dream: opening a yoga studio.
While focused on furthering my knowledge as a student and teacher, life guided me to progress my studies in India. This venture fueled my passion and inspiration for this practice as a way of life and helped me open Inhala Yoga Studio in April 2019.
Along with an amazing group of human beings, who have helped me unconditionally and been by my side the entire way, we have created this space that teaches me there is no limit to learning, growing and loving every single day."
Kyra Andrijich
Teacher
Freediving Pranayama
Perth, Western Australia
"If you listen closely you can hear mother Earth and her wave that finds the shore, just like us, breathing. I believe yoga is everything around us and everything within us.
I guess you could say I truly stumbled across yoga overseas. I say truly because fumbling through yoga classes at a gym or hot yoga for the sweat just didn't cut it for me. I knew there was so much more. Having spent time in buddhist monasteries is what got me.
Meditation. Connection. The awareness we are capable of and the beauty that is our breath and our energy. Our Prana.
I teach freediving and had the please of living abroad for many years, having great yoga teachers surrounding me, I have always been inquisitive of the Pranayama side of Hatha and incorporated Pranayama and Yoga into Freediving classes for a more holistic approach. From there, something in me as a teacher blossomed.
It's astonishing to think some people can go through life without putting a single thought on the breath, I see this even with loved ones, even unfortunately loved one lost too soon, so with that I feel it is my duty in this life to continue to share knowledge and teach what our breath can truly unlock. So here I found myself at Inhala, back home in West Aus, surrounded by kick ass humans all sharing something special with so much love."
Cassandra Pickel
Teacher
Tantric Hatha, Tantric Ashtanga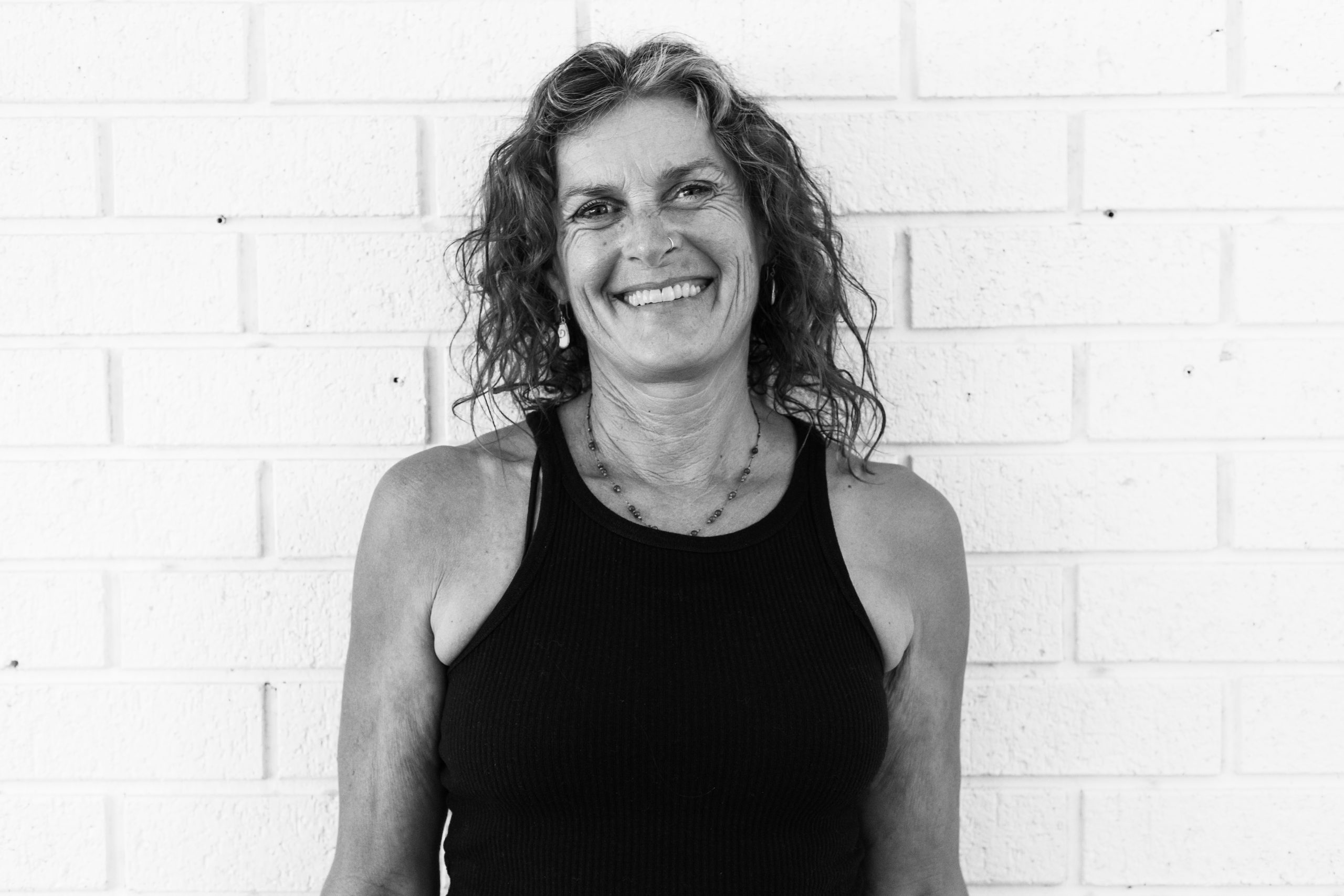 Adelaide, South Australia
"Yoga has been my path now for around 24 years and it's changed me in ways I never expected. 
I've been really fortunate to have some amazing teachers, firstly Graeme Northfield and Iain Clarke both direct students of Patthabi Jois and two of the first certified Ashtanga Yoga teachers in Australia and now Octavio Salvado from The Practice Bali and Yogarupa Rod Stryker of ParaYoga (Sri Vidya Tantric Hatha tradition) who I study with each year. I completed a 500hr Yoga Teacher Training with VIYETT in 2015 after 18 years of regular, consistent practice and have since completed a 50hr Traditional Tantric Hatha Training with The Practice Bali as well as 4 trainings with Yogarupa Rod Stryker, 3 of which are Para Yoga Master Trainings, with more to come.
To me teaching yoga is less about the physical practice and more about the underpinning philosophy. I'm passionate about life, in particular in leading an authentic, fulfilling life, and it is this that I wish to pass on to others. As the Tantrics say, life is a gift from the Divine and I believe we owe it to ourselves and the world to be the biggest, most shiny version of ourselves.
You can read more about my journey here https://www.innerpoweryogaaustralia.com/post/2018/06/18/the-journey-into-the-centre-of-self "
Natasha Demiankova
Teacher
Vinyasa Flow, Surf Inspired Vinyasa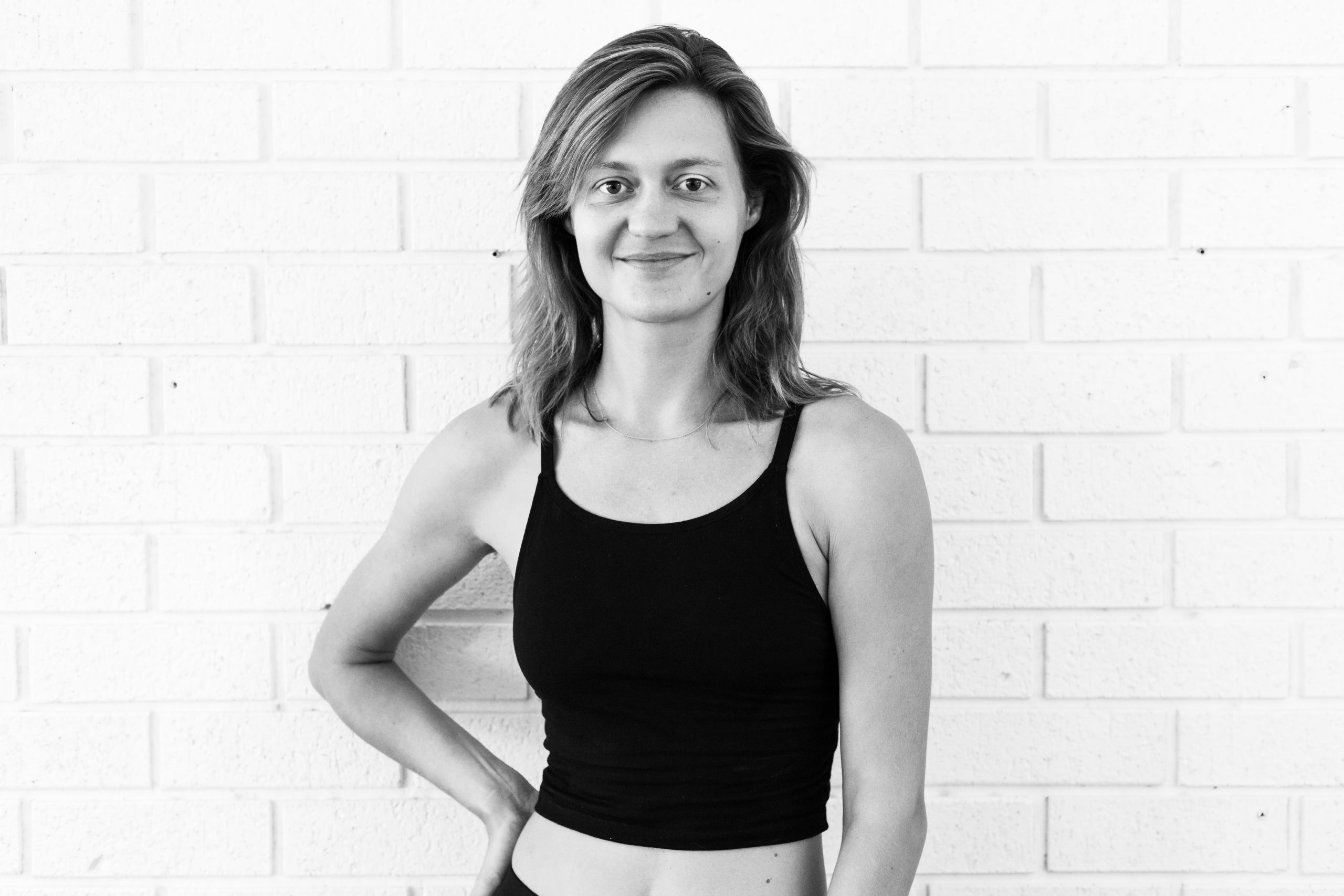 Moscow, Russia
"I studied journalism and psychology, Always interested in the connection of body and mind, and always seeking for ways to understand myself better.
I started doing yoga in 2012 after a dear friend recommended it to me — and got hooked. In 2015 I went traveling around the world for a year, and ended up living in Cambodia, where I opened a vegetarian restaurant and a yoga studio with my friends. After meeting a lot of yogis from different corners of the world, I was inspired to become a teacher myself, and I did my training in India, Rishikesh, in 2016. Since then I've been teaching in Cambodia, Honduras and Australia, happy to share the knowledge that I have and happy to learn something new after every class I teach.
I moved to Australia in 2018 after hopelessly falling in love with an Australian guy and getting married to him. Another passion of mine is freediving, something that I see as another form of moving meditation, and that is deeply connected with yoga for me. Being close to the wonders of Ningaloo — the underwater world and the surf, the untouched nature — is what brought me to Exmouth, and I hope that I can give this community and this place as much energy as I receive!"
Lien Temmerman
Teacher
Acroyoga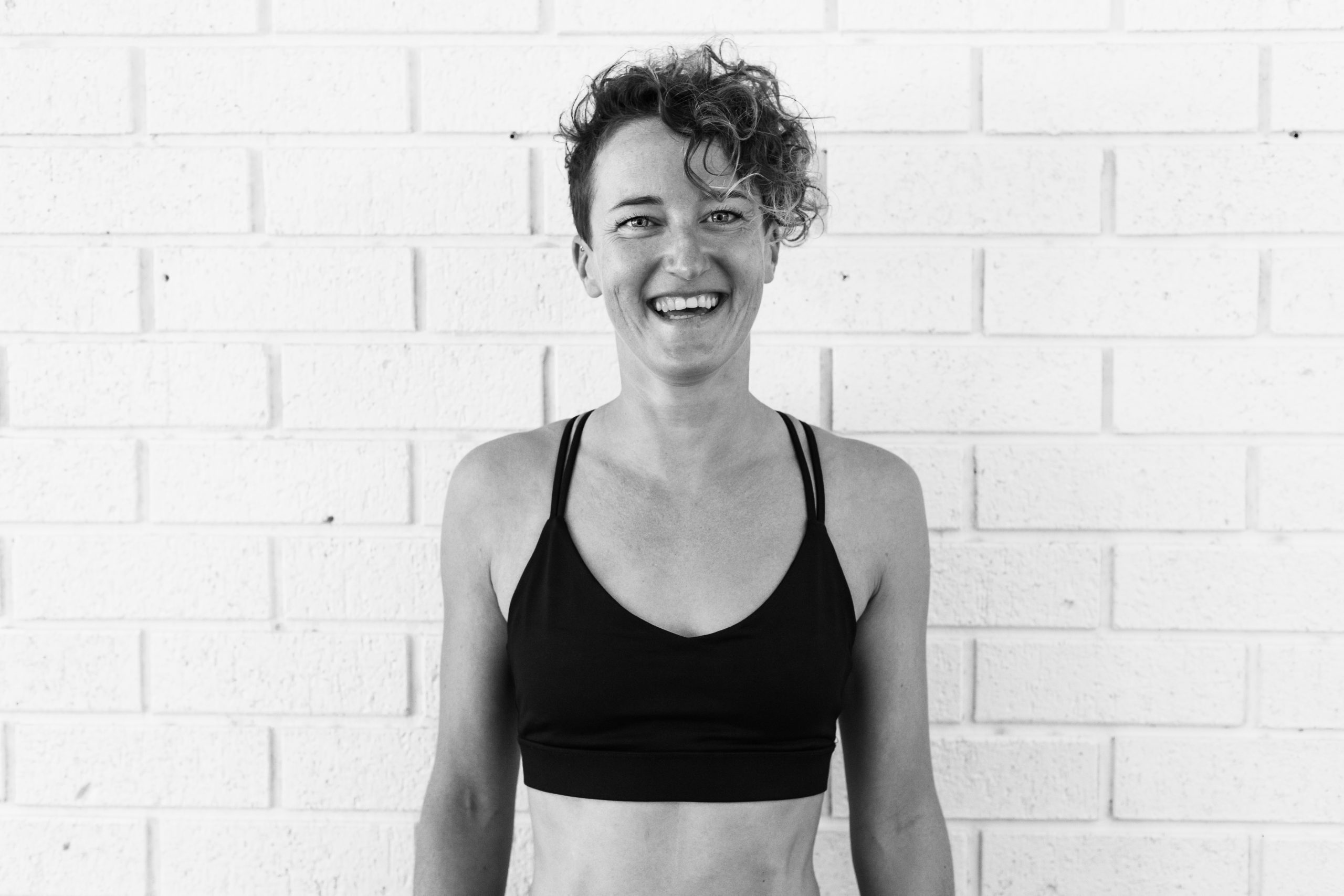 Ghent, Belgium
"After practicing yoga on and of for a couple of years, I bumped into an acro yoga workshop in my hometown, Ghent. I will never forget how I felt when I was flying and basing for the first time. It was love at first sight. Unfortunately there wasn't much acro in my hometown, so it was only until I started travelling in the beginning of 2019 that I could really develop my acro practice.
When people ask me why I love acro so much, I tell them: "connection, playfulness and bad ass skills." Connection is one of the key words in my life… feeling connected to myself, the people and the place I'm at, is what makes me feel balanced and happy. Acro isn't something you do by yourself. It creates a very deep and pure connection with the people you're practicing with. The ways of communicating, not only through words, but through touch and body language is so beautiful. It taught me a lot about connecting and communicating in daily life. I truly believe acro brings people together and makes you connect with yourself.
I'm also a very playful person and acro yoga allows me to explore this playfulness. The basic rule is: if it's not fun, don't do it! I believe a lot of people lose their playfulness when they grow up and acro gives you the chance to reconnect with your inner child.
Apart from creating connection and being playful, it also challenges me. While training acro I can develop some bad ass skills, that definitely scare me a bit sometimes, but make me feel strong and empowered once I get them. It makes me believe in myself not only in my practice, but also in life.
During my travels I met some great teachers that inspired me a lot and taught me how far I could go in this practice. It had been a long time since I'd felt so passionate about something. I decided I also wanted to become a teacher and spread the acro love. The way people brighten up and the empowerment they express when they fly or base for the first time, is something that makes me deeply happy and motivates me to build an acro community here in Exmouth."
Daisy Whicheloe
Teacher
Vinyasa Flow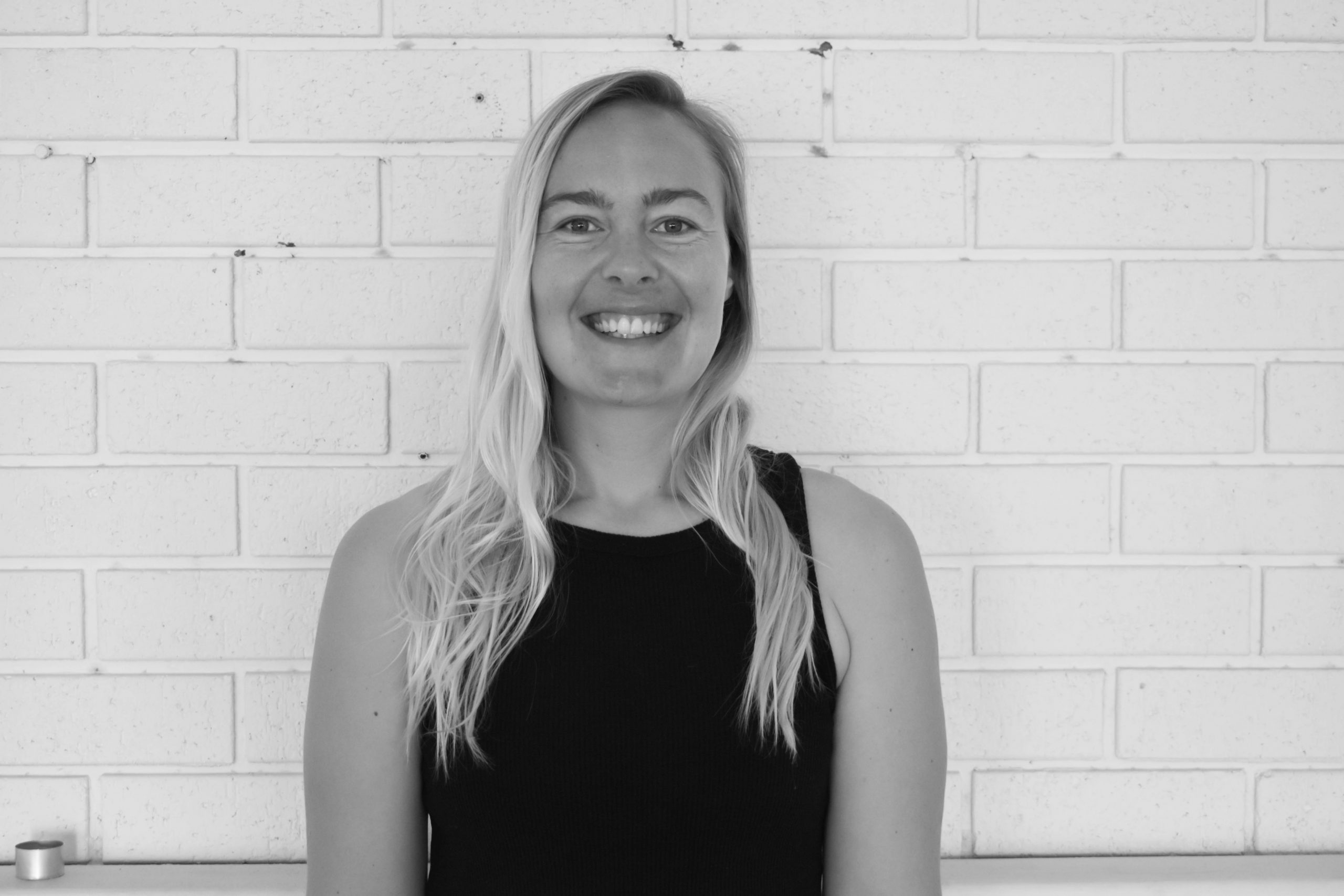 Bristol, England
"I played around a bit with yoga in my teens but it wasn't until a trip to India after I'd finished school that yoga became important to me. I stayed at an Ashram in Rishikesh and we practised everyday. I finally felt there was a mind, body, soul connection.
My journey into yoga has been slow and meandering. Yoga has been a very gentle teacher. I continued my practise when I lived in Thailand for 4 ½ years but it wasn't until I moved to Australia and began seasonal work, that I found the time to do my teacher training. In October 2017 I flew to India again and did my 200 hour Ashtanga and Vinyassa TT in Goa, Agonda. I loved the methodical nature of Ashtanga but was drawn more to the flow and rhythm of Vinyassa. I've been teaching friends and small groups for the past 2 years and now am keen to share this in a school."
Katia Benini
Teacher
Vinyasa Flow

Melbourne, Victoria
"We are not truly human beings, We are human doings , when will we stop doing to just be." – The Old Soul I met on the Ganges
My first yoga class was a hot yoga class that a friend had given me a Free pass to 8 years ago. I parked my mat, right in the back corner of the studio. The walls were all fall length mirrors in a giant sauna like space. It was one of those pivotal moments where you are confronted to look inwards. All my insecurities, asanas I couldn't hold and in some moments triumphs. I thought I hated it, yet I found myself returning daily for the next year , seeking this innately unavoidable paradox of coming into my own body, breathe and eventually to the gateway to my inner spirit. From this moment yoga became a universal mentor into mindfully deeper and richer connections through myself, to others and with the natural environments my life had me travel through.
I began seeking the origins studying in ashrams through Nepal and India where the practice was fierce and disciplined. My creative mind found solitude in these classes. A routine I found nourishing and could take with me anywhere and everywhere. All we ever need is our breathe, our body, our being. After taking a teacher training course I wished to share this discovery with family and friends, inspire the ability to always come back to the body. Although the traditional practices rewarded me so dearly, my own character seeks a playful and dance like approach enabling community to come together and collectively look inwards whilst effortlessly contributing to the collective energy. I am so grateful to be apart of the Inhala family, a place I can give back to the Exmouth community that has providing me with so much wisdom in the ever learning life we all live.
Lily Wolf
Teacher
Vinyasa Flow
Pennsylvania, USA
"Since pain is inevitable, asana is a laboratory in which we discover how to tolerate the pain that cannot be avoided and how to transform the pain that can. While we do not actively seek pain, we do not run from the inevitable pain that is part of all growth and change"
When I first came to the practice of yoga, I didn't feel physically fit or strong, and attempted it due to the fact that I thought of it as "stretching and easy exercise". I tried yoga on and off for a couple years, until one day while travelling in Peru, I had that one class where it just "clicked". After a difficult, but trans formative class, I accessed a feeling of complete ease and oneness, and I knew I wanted to complete my yoga teacher training in India. India brought me even closer to yoga, but it wasn't until I practised in the dark times that I truly understood the essence of the practice. Yoga brings you back into your body. It helps you process things not only on a physical level, but on a mental and emotional level. It shows you the more you face what feels impossible, the more you learn you are able to achieve and be with. It teaches you patience. I want to teach yoga because I understand it's a practice that heals on all levels. It heals people's relationships with themselves, and gives them a greater capacity for empathy and love for those around them. I want to show people that whoever they are, they can practice yoga. I want to be able to bring someone what that teacher in Peru brought to me. Teaching yoga is an act of love and I will be eternally grateful to share that.