Bullara Station – Yoga – Meditation
Return to your innate nature and uniqueness Workshop – and much more!
2020 was a year of deep reflection on our past, present and future, a year were we had the time to ask ourselves 'who we are', 'who we want to be' and 'how can we get there'? 2021 is the year where we answer those questions and work actively on getting there. In this weekend retreat, through the practice of yoga, meditation and a meaningful workshop, we want to help you return to your innate nature and uniqueness, observing the raw version of you, setting goals and actions to make your life: the best version of it.
The connection with nature in the unforgettable Bullara Station, located in the middle of stunning red desert in north-west's outback, will help us disconnect from any distractions in our daily lives and re-connect to our bodies and souls. In silence is where we can hear our own voice, in movement is where we can feel our bodies and in action is where we achieve our dreams.
This retreat includes:
-Accommodation: The Bullara Station Lodge will be our home for the week, rooms will be shared between two people.
-Food: We will provide daily breakfast, midday treats and abundant lunch in collaboration with our private chef.
-Daily yoga classes and meditation, guided by Maria Jose Buzeta and Cassandra Pickel
-Coming back to self to our innate nature and uniqueness workshop by Cassandra Pickel
…and much more!
Daily program:
Day 1
12pm Meet at the lodge and welcome brunch
2pm Check into our rooms
Freetime
3:30 pm Sunset yoga by Maria opening up our hearts and setting our weekend intention,
6pm around the fire and dinner
Day 2
6am Sunrise – Awakening Tantric Hatha Yoga practice in the red desert by Cass
8:30am Breakfast at the lodge
Free / Exploring time
12am Lunch
2pm Coming back to self to our innate nature and uniqueness workshop
4:30pm Yin Yoga and Nidra, collaborative by Cass and Maria
6:30pm Nibbles around the fire and dinner
Day 3
6am Sunrise – Awakening Vinyasa Yoga practice in the red desert by Maria
Room check out
8:30am Breakfast at the lodge
Final meditation and closing circle
Time to say goodbye
*Schedule can be changed to suit weather
**Deposit will be refundable until 60 days prior to the start of the retreat
***If you are unable to get to our town due to any COVID-19 last minute changes less than 30 days prior to the start of the retreat, we offer the option of rescheduling to our next available date.
Upcoming retreat dates:
-September 3rd – 5th
*For groups of 6 people, this retreat could be customized for you: just email us at hello@inhalayogastudio.com.au
Cassandra Pickel
Adelaide, South Australia
Founder of Inner Power Yoga
"Yoga has been my path now for around 25 years and it's changed me in ways I never expected.
When I first came to yoga I was a full on gym junkie dabbling in Tibetan Buddhism. I was also pretty angry and messed up. Then one day I read an article about Ashtanga Yoga and this teacher, Graeme Northfield, who had healed himself physically and emotionally through it. The combination of a strong physical practice and spirituality intrigued and inspired me, so when I moved to Brisbane I looked up Ashtanga classes and found that Graeme taught in my area. He was one of the first certified Ashtanga Teachers in Australia, and along with Iain Clarke whom he mentored, I began my journey into yoga and my own healing.
I practiced Ashtanga exclusively for 10 years, and it then began to evolve towards Hatha Yoga. I decided to take my Yoga Teacher Training after 18 years of practice and focus on Traditional Hatha Yoga. I completed a 500hr training with VIYETT in 2015, and have since then completed a 50hr Tantric Hatha training with The Practice Bali and are working through the ParaYoga Master Trainings studying with Yogarupa Rod Stryker. To date, I have completed a further 200hrs with more to come.
To me teaching yoga is less about the physical practice and more about the underpinning philosophy and subtler aspects of the Tradition. I'm passionate about life, in particular in leading an authentic, fulfilling and empowered life, and it is this that I wish to pass on to others. As the Tantrics say, life is a gift from the Divine and I believe we owe it to ourselves and the world to shine our light and our uniqueness.
Learn more about Cassandra and Inner Power Yoga clicking here, https://www.innerpoweryogaaustralia.com/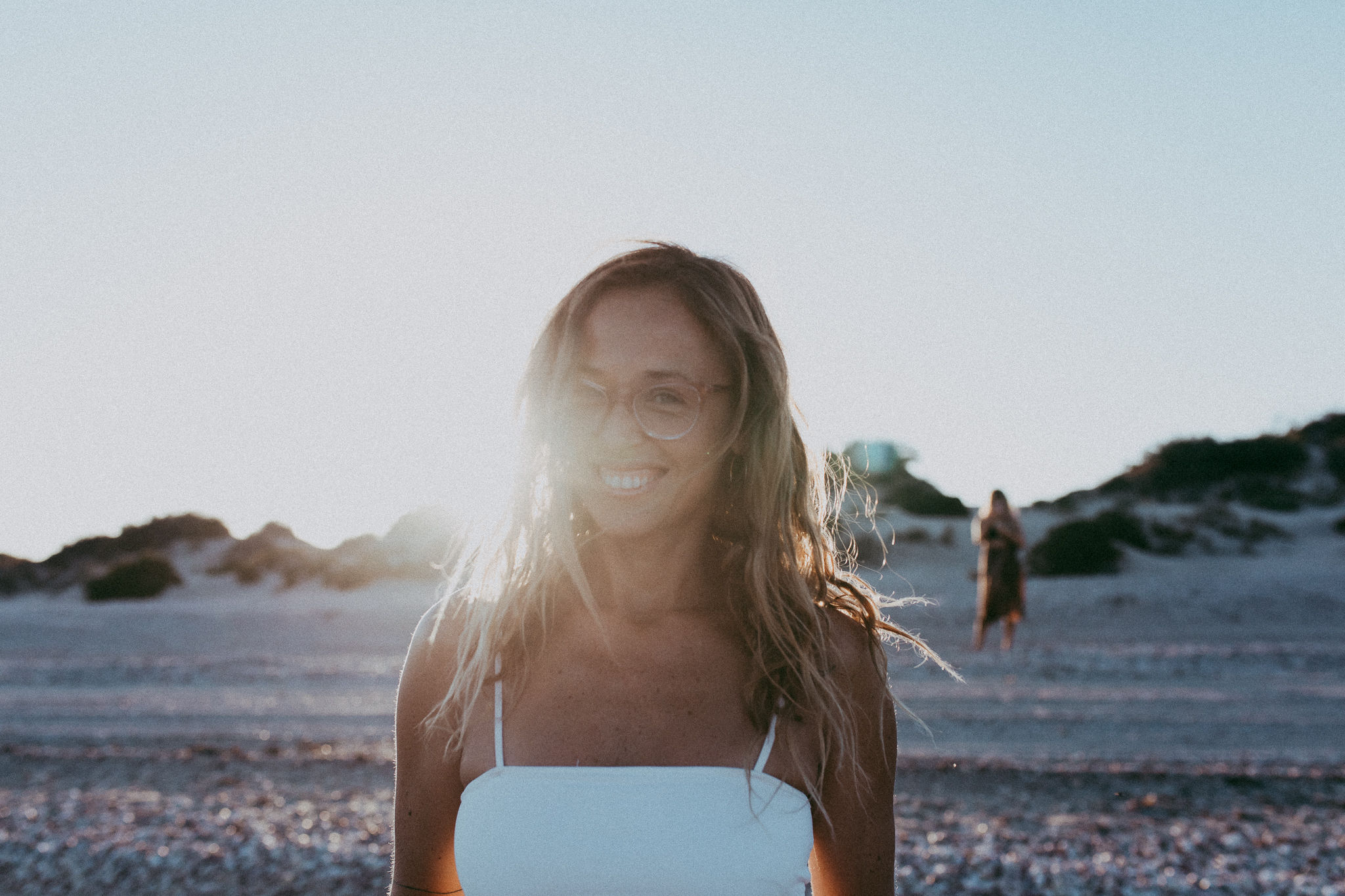 Maria Jose Buzeta
Santiago, Chile
Founder of Inhala Yoga Studio
"Yoga is a way of life, for myself as well as others. My true passion for this practice resides in sharing what it means to me; a dedicated space in our day that calls us to be present, balanced and connected. Cherishing my home, my body, accepting my flaws and embracing my positive synergy, yoga gives meaning to every step I take. Inhala Yoga Studio opened its doors to welcome equally every person in the search of calm, connection and wellness. Our retreats take Inhala outside the studio, letting you enjoy our little piece of paradise located in the heart of the Ningaloo Reef. I hope to meet and share this all with you soon".